TPG Congratulates Nerida Moredoundt on prestigious heritage award
Nerida's expertise as a heritage architect was recognised recently at the 2013 Western Australian Heritage Awards, where she was awarded winner for 'Outstanding conservation of a non-residential place' for her work on Brookfield Place.
Nerida is a graduate of Sydney University and completed her post-graduate studies in Perth, where she leads our TPG heritage team. She is widely respected for her particular expertise in heritage assessment and the provision of specialist advice to achieve desired outcomes and is frequently called upon as an expert witness in heritage matters.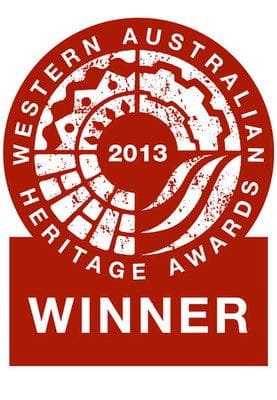 Nerida has prepared numerous conservation management plans for local, state and national heritage icons and was instrumental in preparing the management and policy documentation for Fremantle Prison as part of the World Heritage Listing of the Australian Convict Sites.
View the full list of Western Australian Heritage Award winners.