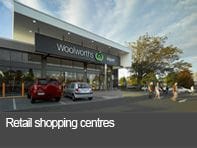 Recent Projects
Nelson Bay Woolworths Redevelopment
North Orange Woolworths Neighbourhood Centre
TPG NSW has extensive experience in planning and delivering retail shopping centres. With a focus on ensuring client's design requirements regarding internal layouts are met and coordination with planning regimes is managed effectively, TPG has delivered successful outcomes for over 80 retail development projects in NSW.
Retail shopping centres are important to the functioning and performance of the economy and are a significant generator of employment. They have significant design requirements and environmental management issues that need to be addressed in the planning stages.
The planning issues include large land holdings and building structures, accommodating appropriate movements for heavy vehicle transport and car access to sites, access and loading requirements, ancillary office space and use requirements and a range of environmental management issues relating to landscape and streetscape amenity, noise, air quality, water quantity and quality.
TPG understands government statutory planning requirements as well as the commercial drivers, and can provide the following services in the planning and development of retail precincts:
Strategic planning and urban design services in the staging, design and layout of retail shopping centres.
Development planning and assessment services including the preparation of development application documentation for planning approval.
Due diligence planning advice to assist in assessing suitability and feasibility of shopping centre projects.
Community and stakeholder engagement which may include notifications, public information sessions and exhibitions, workshops and meetings, consultation and negotiation with planning authorities and review of public submissions.
Project planning management services to procure, co-ordinate and manage comprehensive project team of specialists needed in the planning stages of shopping centre design, construction and management.