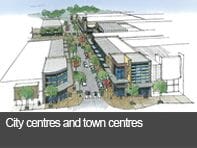 Recent Projects
Warnervale Town Centre Civic Precinct – Stage 1 Part 3A
Lake Haven and Bateau Bay Town Centre Masterplans
Centres play a major strategic role in our cities and towns and have particular planning and urban design characteristics. Key issues in city centres and town centres include the context of government planning policy, strategies and infrastructure investment in urban centres, the role and function of particular centres in the urban community, land use mix, the scale and form of the urban fabric and built environment, access and transport networks and the public domain framework of civic spaces, parks, streetscapes and laneways.
The directors of TPG NSW are highly experienced in the planning and development of city centres and town centres of varying sizes and circumstances. We recognise that each city centre and town centre has its unique urban context and circumstances. TPG NSW provides the following services in the planning and development of city centres and town centres:
Strategic planning services in the preparation of centres strategies and masterplans, planning proposals and rezoning applications, and draft statutory planning instruments;
Urban design services utilising the design expertise and resources of the TPG Perth office for masterplanning and public domain plans;
Development planning and assessment services including the preparation of development application documentation;
Due diligence planning advice to assist in assessing suitability and feasibility of development projects;
Community and stakeholder engagement which may include notifications, public information sessions and exhibitions, workshops and meetings, consultation and negotiation with planning authorities, and review of public submissions.
Project planning management services to procure, co-ordinate and manage a comprehensive project team of specialists needed in the strategic planning of centres and in the planning stages of development applications.