Western Sydney Parklands Bungarribee Precinct, Doonside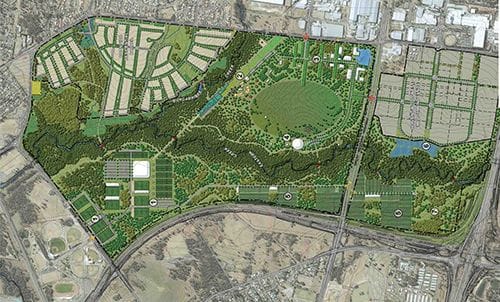 Location:
Doonside
Status: Complete
Use: Residential subdivision
Client: Landcom
The Project:
The Western Sydney Parklands Bungarribee Precinct Doonside, located in the Blacktown LGA involved the preparation of a Part 3A Concept Plan Application. The application included:
A conceptual masterplan for the 300 hectare Bungarribee Precinct of the Western Sydney Parklands; and
A 700 lot residential subdivision of the adjacent 'Doonside Residential Parcel'. The Doonside Residential Parcel has been designed to integrate the environmental and recreational assets of the Parklands offering new residents an opportunity to feel part of one of the largest metropolitan parks in the world.
The concept design of both components employed 'world's best practice' planning, design and water sensitive urban design. TPG NSW as urban planners formed part of the Landcom award winning team – Concept Design Winner UDIA NSW 2008.