Warnervale Town Centre Civic Precinct – Stage 1 Part 3A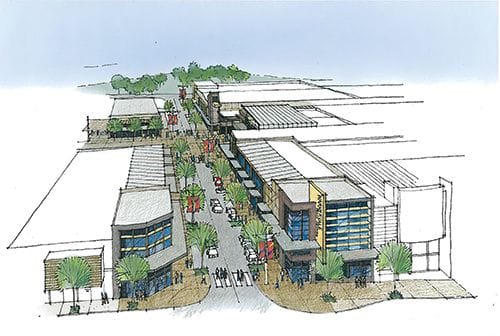 Location: Warnervale Town Centre Precinct, Warnervale NSW
Status: Current
Use: First stage of the Warnervale Town Centre, including a shopping centre incorporating a Main Street, mixed retail space, bulky goods premises and leisure-entertainment uses.
Client: Fabcot Pty Ltd
The Project:
TPG was engaged by Fabcot Pty Ltd to prepare a major project application under Part 3A of the Environmental Planning and Assessment Act 1979 for the development of stage 1 of the Warnervale Town Centre. The Warnervale Town Centre was rezoned to create approximately 15 hectares for retail and commercial uses, and 64 hectares of residential uses in response to State Government forecasts that the Central Coast by 2031 would have an additional 100,000 residents, requiring approximately 45,000 more jobs (figures identified in the Central Coast Regional Strategy). On 7 November 2008, all of the parcels of land which form the Warnervale Town Centre were declared a State Significant Site (SSS) with the gazettal of an amendment to State Environmental Planning Policy (Major Development) 2005 by inclusion of Part 16 'Warnervale Town Centre' in Schedule 3.
The proposed development includes a new 'main street' and civic square, the construction of a retail premises inclusive of bulky goods uses retailing, a shopping mall, ancillary commercial uses and leisure entertainment uses.
TPG's key responsibilities included design input to address challenges associated with the existing site, to ensure the design of a commercial and retail anchor for the Warnervale Town Centre. TPG's other key responsibilities included the preparation of a Statement of Environmental Effects and liaison with the Council and Department of Planning & Infrastructure throughout the approval process to ensure a good outcome for the client and future residents of Warnervale.