Victorial Park Town Centre Place Making Plan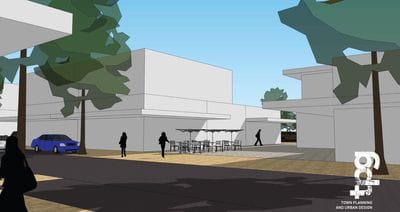 TPG prepared a place plan for CIT's Murdoch campus. Achieving the right balance between self-containment (i.e. servicing the campus's internal needs) and an outward focus is one of the keys to place making for campus environments.
Providing the level of amenity expected by staff and students, maintaining and enhancing desired training and education standards and establishing a campus that is enjoyable and attractive to existing and prospective students are all important elements of CIT's core business of education and training.
Raising the profile of CIT and 'reaching out' beyond the campus has the potential to provide essential services within the broader community that can be of use to the surrounding activities, workforce and student population. This will assist in cementing CIT's role as an important and valuable contributor to the Murdoch Strategic Activity Centre.
A key focus of the project was to develop built form recommendations to guide detailed architectural design phases of campus expansion.
For more information on this project, contact Sonny Embleton.