Lake Haven and Bateau Bay Town Centre Masterplans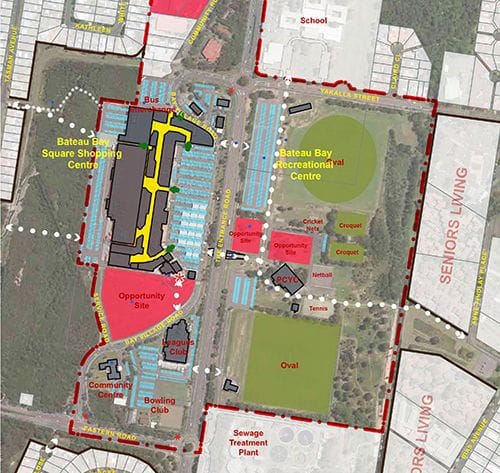 Location: Lake Haven and Bateau Bay, Wyong Local Government Area
Status: Current
Use: Town Centre Uses
Client: Wyong Shire Council
The project:
TPG has been engaged by Wyong Shire Council to prepare a masterplan for each of the town centres of Lake Haven and Bateau Bay. The masterplans are to guide the future development of the town centres within the context of the regional growth projected in the Central Coast Regional Strategy, and provide direction and support for community investment, economic activity and employment, and environmental sustainability. The masterplans are to address:
Vision, Role and Identity including urban context, vision, boundaries, character, precincts, land uses, key public and private sites.
Urban Design principles, framework, themes and guidelines for gateways, built form, visual corridors and connections, movement corridors and pedestrian paths, public domain streetscapes and civic places, safety and security.
Carparking, Traffic, Transport and Access including hierarchy, functionality and amenity of movement corridors/access paths for light and heavy vehicles, pedestrians and the disabled, public car parking, and transport interchange, plus opportunities for increased public car parking.
Infrastructure relating to function and amenity of community and recreation infrastructure, transport and access, and utility services infrastructure.
Public Domain Plan including landscape treatments for vegetation, ground surfaces , furniture, public art, lighting, signage, safety and security in the public domain including gateways, streetscapes, civic and cultural spaces, and key sites, and preliminary costing of public domain works based on standard rates in publications such as Rawlinsons.
Signage and Gateway Strategy including principles and strategic locations for signage, concepts and principles for gateway features including consideration of both built form and public domain.
Sustainability Strategy for water, energy, biodiversity, waste and social sustainability.