Huskisson Plaza Master Plan - Jervis Bay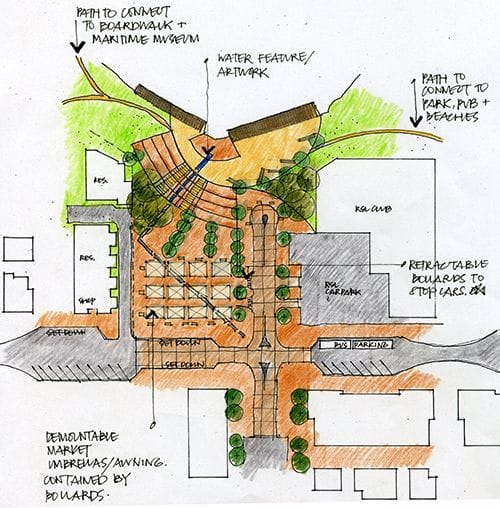 Location: Huskisson Plaza, Huskisson NSW
Status: Complete
Use: Commercial and Residential CBD
Client: Shoalhaven Council
The Project:
TPG NSW prepared a master plan for the Huskisson CBD as part of a Section 94 Contributions Plan. The master plan was prepared to provide details about future traffic circulation, redevelopment scenarios and the accommodation of 300 on street parking spaces to meet projected demand. As part of the master plan process, TPG NSW established a set of design principles that guided the design of the CBD, including:
Making a place that reflects and protects the unique character of Huskisson;
Producing a place that is sustainable over the long term;
Creating a place that is accessible to all; and
Reflect the controls in DCP 54.
The final master plan provided 375 on-street parking spaces within a short walking distance of attractions and commercial activity and public domain improvements, including plaza design and street, path and landscape treatments.