Commercial office building, Coward Street Mascot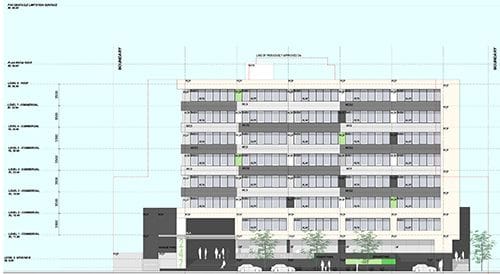 Location:
Coward Street, Mascot NSW
Status: Complete
Use:
8 Storey strata commercial office building
Client: Malcolm Holdings Pty Ltd
The Project:
A comprehensive statement of environmental effects was prepared by TPG for an 8 storey strata commercial office building located in Coward Street, Mascot. The site is located in a large mixed industrial area in close proximity to Sydney Airport. It is a significant commercial site as it fronts Coward Street, a major route linking Port Botany to other heavy industrial uses around the port.
The site is also close to O'Riordan Street, which is the primary north-south traffic route from the city centre and South Sydney to the airport. Within the development 11,373m² is designated as commercial office space, 200m² for retail space and parking for 293 vehicles. Important issues considered were the impact of aircraft noise on the development, traffic generation and access.