North West Rail Link full steam ahead with work set to commence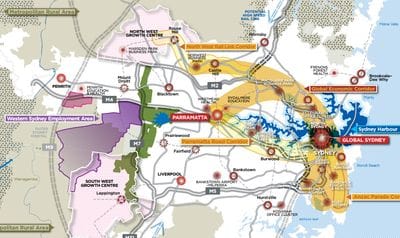 The North West Subregion incorporates part of the Global Economic Corridor and includes suburbs such as Cherrybrook, Castle Hill, Norwest, Bella Vista, Kellyville and Rouse Hill. Connecting these suburbs is the 23km North West Rail Link - NSW's largest infrastructure project. The Rail Link will include eight new train stations and new precincts around each station that will integrate development with transport.
Works have commenced on the Norwest Station including an underground station and an above ground entrance. The entrance will be integrated into the surrounding area and will include the Norwest Marketown Shopping Centre, commercial and residential developments and Hillsong Church.
Over the last couple of months significant planning milestones have been reached including:
Community Consultation: A submission prepared by the Rail Link project team in response to over 300 submissions received as a result of extensive community consultation as part of the second EIS. The second EIS was on public display late 2012 and included the design and operation of the rail link; commuter car parking; transport interchanges; and the precincts around the eight new rail stations.
The release of the North West Rail Link Corridor Strategy. The Corridor Strategy includes Draft Structure Plans for each of the eight stations and its surrounds planned along the rail corridor. Its purpose is to guide development in these areas over the next 20-25 years.
The project has received Commonwealth Government environmental approval under the Environment Protection and Biodiversity Conservation Act 1999 (EPBC). The approval is subject to conditions that need to be met prior to activities being undertaken. One of the conditions relates to the acquisition of a suitable property which will be held in its natural state in perpetuity as a BioBank.
Planning documents have been lodged for an expanded train stabling and maintenance facility located at the end of the North West Rail Link. The facilities will have the capacity to stable 20 trains and will include train maintenance and washing facilities, a testing track and a staff administration, training and control centre.
First major contract awarded. On June 25, the state government announced that the Thiess John Holland Dragados joint venture will be constructing the North West Rail Link's $1.15 billion tunnel.
Find out more
We'll keep you posted as this important project progresses, but in the meantime you can find out more about the North West Rail Link by visiting
northwestrail.com.au
.