News
TPG NSW welcomes Colette Goodwin...
... And we introduce our new Senior Urban Planner Lin Hwong...
...We also have a new Office Administrator
Insights from the Minister for Planning
Jetts Fitness leans on TPG's expertise
Kiaora Lands opens to the public
A successful appeal for Cranbrook Care's Abbotsford Residential Care Facility
TPG offers a broader range of services
Woolworths Schofields opens its doors
Lake Haven and Bateau Bay Town Centre Master Plans
The NSW local government review announces 65 recommendations
Places we like Fitzroy Gardens Kings Cross
WestConnex Parramatta Road Revitalisation Opportunity
---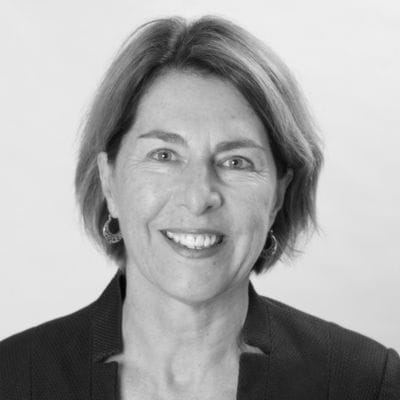 TPG is pleased to welcome Colette Goodwin into our NSW team as our Principal Urban Planner. Following on from her more recent appointment to the NSW Department of Planning and Environment, Colette will take on this exciting new role to assist our ongoing efforts to grow our NSW team, diversify our service offer and strengthen our national profile.
Colette combines her expert planning knowledge, professionalism and collaborative strength to foster strong relationships, resolve issues, support innovation and build trust to deliver robust planning and policy outcomes.
With private and public sector experience Colette will bring capabilities and leadership that will help the TPG team to shape planning outcomes that contribute to a strong economy, sustainable growth and the development of healthy communities.
Download a printable CV
---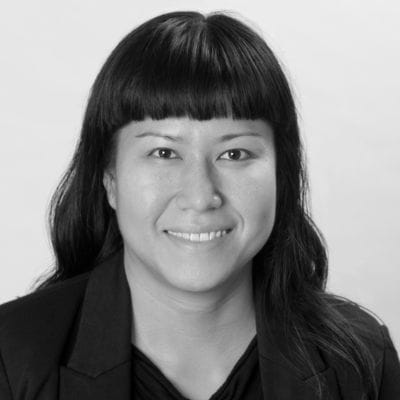 Servicing our clients' diverse needs means that multi-talented professionals like Lin Hwong are essential to the successful future of our planning and urban design business. Holding both a Masters degree in Urban and Regional Planning and a Bachelor of Architecture, Lin combines the strength of built form knowledge with in-depth understanding of the NSW planning system to provide our clients with all round statutory, strategic planning and urban design services. Lin is experienced in strategic planning, planning policy review, community engagement, community consultation analysis, Development Applications, Section 96 appeals and major projects assessments. She also has considerable experience in architecture and urban design in the areas of commercial, heritage, adaptive re-use, residential, multiresidential and large scale master planning projects.
Lin's interest in the areas of research, analysis, urban design, sustainability and implementation of policy and strategies provides a broad, three-dimensional perspective to our NSW team.
---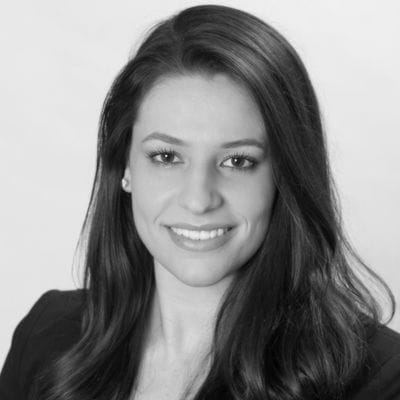 Sarah has recently joined our team and is responsible for general office administration; accounts management and financial reporting; systems and operational management and client reception. She holds a Bachelor of Business degree majoring in Management and Human Resources. Sarah is a friendly and welcoming addition to our office and will often be your first point of contact when our clients visit or contact us over the phone. She is a great support to the planning team and keeps our office running smoothly.
In her spare time, Sarah lends her skills as a barista in her family's business, which gives us some sneaky ideas about a possible side business for TPG to make sure our team's intake caffeinated beverages is sufficient.
---
TPG would like to congratulate the Jetts Fitness franchisee at Ashfield on the opening of their 24/7 Jetts Fitness gym at 2A Brown Street, Ashfield.
TPG successfully secured a timely development approval from Ashfield Council in August 2014 for the use and fitout of the gym at the ground floor tenancy of the recently completed 8 storey mixed use development at 2A Brown Street.
The process involved the preparation of the Development Application and continual liaison with Ashfield Council and the franchisee throughout the development assessment and approval process. It culminated in a site visit with Council officers to negotiate the final outcome of the approval for the franchisee.
The facility is now open and will provide local residents a state of the art, affordable gym and fitness facility in the Ashfield town centre which is accessible 24/7. You can see more information on the Jetts Ashfield Facebook page.
---
On 20 November 2014, TPGs team in Perth celebrated the milestone of 25 years of success in providing all facets of town planning, urban design and heritage services to the private and public sectors throughout Australia. The celebration took place at Matilda Bay restaurant on the banks of the Swan River, where the 1986 America's Cup racing took place.
David Caddy (Managing Director) started The Planning Group (TPG) in 1989 with a vision to deliver a broad range of quality planning services to developers and government, and to be an employer of choice, to ensure it could attract Australias best talent.
Initially TPG's focus was on specialising in statutory planning, strategic and structure planning, development control, corporate property portfolio management, policy formulation and delivery, planning advocacy and providing evidence to the tribunal in appeals.
Davids early success enabled the business to quickly expand the team. Tony Paduano started in 1992 with a focus on strategic and land use planning. Tony will take over from David as Managing Director in WA in July 2015.
In 1994, the team was further expanded to include urban design and graphics with Andrew Howe moving across from the Subiaco Redevelopment Authority. Andrew became a director in 1996. Throughout all of this time, Jan Burch (who is also a founding member of TPG and director) has supported David as the team grew to ensure the accounting, human resources, IT and office functions of the business have run smoothly.
In 2010, the specialist professional services of the business were expanded to include heritage planning led by Nerida Moredoundt, and in 2014 long-time team member Cath Blake-Powell commenced TPG Conversations specialising in community and stakeholder engagement. The team in Perth is today 32 strong and every year continues to grow to meet the needs of clients.
TPG NSW enjoys a close working relationship with our colleagues on the west coast. We have worked collaboratively on a range of projects, bringing an exceptionally broad range of skills and experience to projects.
---
On 5 June 2014, Stage 1 of the Kiaora Lands Redevelopment at Double Bay opened to the public. The redevelopment, which is worth over $100m, involves assets controlled by Woollahra Council and Woolworths to be redeveloped for a mixed use locality including retail shops and office premises, in a precinct with significant public domain improvements.
As the planning consultancy on the project, TPG was involved in the process to gain approval in 2012 through a Development Application to Woollahra Council and approved by the Joint Regional Planning Panel (JRPP).
The overall development once complete is expected to generate an extra $100 million in revenue for the local economy annually and create up to 300 new jobs, whilst consolidating a constrained site in the Double Bay town centre through the redevelopment of the land known as Kiaora Lands .
The Stage 1 redevelopment included the opening of a brand new full-line Woolworths Supermarket, Dan Murphys liquor outlet and Aboutlife organic grocer, as well as a multi-deck public car park containing 442 spaces.
Stage 2 is currently under construction and is expected to be completed by July 2015.
---
TPG's evidence was pivotal in securing approval for Cranbrook Care's development of the St Albans Street, Abbotsford Residential Care Facility.
TPG has been working with Cranbrook Care, a private company who provides residential aged care facilities in Sydney and the Central Coast, to secure an approval for a residential aged care facility under State Environmental Planning Policy (Housing for Seniors or People with a Disability) 2004 (Seniors Housing SEPP) for a waterfront site in Abbotsford.
The JRPP refused the DA in October 2013 based principally on design related considerations associated with:
a minor breach of the storeys and 8m height standard controls under Clause 40 of the Seniors Housing SEPP, (note Council has now accepted the request for a minor variation of both standards) and
non-compliance with the suitable path of travel to a public transport service under Clause 26 of the Seniors Housing SEPP Council has also accepted that the footpath can be adjusted to comply with the gradient and the distance to the bus stop is less than 400m.
The client lodged an appeal and this was the subject of a consent orders hearing on 11 and 12 August 2014 following Council s acceptance that the proposed development is suitable under the Senior Housing SEPP, in which TPG has provided expert evidence.
Read more about this project
---
In recent years, TPG has been engaged in a wider variety of property development and government projects than ever before. This has given us the opportunity to expand our range of services, offering greater depth in planning advice, development applications, urban design, place making and community engagement.
TPG continues to support a collaborative and coordinated approach to projects, which includes good working relationships with project teams, planning authorities and industry networks to deliver project success.
While we are certainly growing, TPG still offers a very personalised service with direct access to directors and senior planning staff as part of our small, specialised planning team in Sydney.
Our services now include:
Due diligence investigations and planning advice
Planning feasibility, approvals strategies and project planning
Development Applications SEE and EIS
Negotiation and mediation
Local Environmental Plan (LEP) amendments
Expert evidence (Land and Environment Court)
Community Engagement
---
On 24 April 2014, Woolworths opened their new retail centre at Schofields with a 4,000 square metre supermarket anchor. This represented an investment of some $19 million dollars and created over 150 new jobs and infrastructure in North West Sydney.
The new Woolworths Schofields supermarket is supported by a BWS liquor offer and Terry White pharmacy on Railway Terrace opposite the new Schofields railway station. The project, located on a greenfield site, is part of the Alex Avenue urban release area which is a rapidly changing part of North West Sydney.
The process to gain approval in late 2012 involved a staged Development Application under Section 83B of the Environmental Planning and Assessment Act and successful negotiations with Councils appointed experts via a Section 34 Conference through the NSW Land and Environment Court processes.
---
TPG collaborated with Wyong Shire Council to prepare master plans for each of the town centres of Lake Haven and Bateau Bay, to support current and projected growth of the Wyong Shire and Central Coast Region over the next 20 years.
The plans outline a fresh vision for both Bateau Bay and Lake Haven town centres. Supported by urban design principles and a rigorous design framework, the plans set the direction for improvements to public realm, accessibility, vitality and safety to create attractive and diverse centres that cater for existing and emerging needs of the community.
The role of each master plan is to guide the future growth and development of the Bateau Bay and Lake Haven Town Centres, providing a planning framework and direction for investment in community building, economic activity and employment, and environmental sustainability.
Exhibited late 2013, the plans were well received by the local communities. Wyong Shire Council adopted the plans in April 2014 and is making headway in delivering outcomes including the delivery of a new cinema complex in Lake Haven.
---
The Final Report of the Local Government Review Panel: Revitalising Local Government was released late last year and includes a raft of recommendations aimed at creating a stronger and revitalised system of local Government.
While the panel moved away from a one-size-fits-all approach, structural reform including local Government amalgamations remains a key theme.
According to the report, a strong commitment to local identity and democracy does not rule out creating larger council areas to improve efficiency and effectiveness.
Importantly an overhaul of the process for how amalgamations and boundary changes are considered was recommended, a position strongly supported by TPG.
---
Great places are those where celebrations are held, social and economic exchanges take place, friends run into each other, and cultures mix - Project for Public Spaces
Situated within one of the most densely populated areas in Australia, Fitzroy Gardens is a cultural hinge between inner city commotion, entertainment and the nearby residential communities of Kings Cross, Potts Point and Elizabeth Bay. Read the full story
---
The State Government has earmarked changes to the Parramatta Road Corridor. Once revitalised as part of the wider WestConnex project, the area could be flanked by clusters of new apartments, commercial offices, and institutional, recreation and community buildings of 6 to 8 storeys in some sections, with higher rise in some other areas. Read more
---
The last twelve months has been a time of positive change and growth for TPG NSW. We've expanded our team, implemented a range of service enhancements and sharpened our focus on delivering a seamless planning experience for clients. It has also been a year of major industry change courtesy of the new Planning legislation, which provided the opportunity to shape public policy and seeks to implement genuine change in the planning system.
---
Seamless integration of urban design delivers better project outcomes
TPG has recently expanded our services to incorporate a strengthened urban design capability with the objective of facilitating greater alignment between design, planning, project feasibility and the aspirations and expectations of stakeholders and the community. Read more
---
Curtin University Place Plan commended
Congratulations to Sonny Embleton and the TPG WA team who were recently awarded a commendation in the Planning Institute of Australia awards category of 'Best Planning Ideas - Large Project' for preparation of the Curtin University Place Activation Plan. Read more about this project.
---
TPG Congratulates Chris Ferreira
Chris has taken on the role of Urban Planner with TPG NSW having recently completed his UNSW Undergraduate thesis project, titled Planning for Industrial Land and Employment Growth in deindustrialised and decentralised cities: A study of Sydneys Employment Lands. Read more
---
NSW Planning Bill 2013 puts community front and centre
After many months and over 5,000 submissions on the New Planning System White Paper, Brad Hazzard, Minister for Planning and Infrastructure, tabled the NSW Planning Bill 2013 in Parliament last week.
The new legislation is aimed at providing greater transparency and giving local communities more say in planning decisions regarding their local area. It has a major focus on upfront strategic planning and community consultation to provide a balance between economic and social outcomes.
Find out more about what this new legislation will mean for your business
---
Sonny Embleton joins the team as Principal Urban Design & Place Development
Sonny Embleton has joined TPG NSW as Principal Urban Design & Place Development in our expanded Urban Design section. Sonny has relocated from TPG's WA office and brings a wealth of experience in built form design guidelines, place making, the activation of public spaces and preparation of implementation frameworks.
---
Draft Metropolitan Strategy for Sydney to 2031
How we tackle Sydneys growth up to 2031 will determine whether Sydney remains one of the most liveable and successful cities in the world. The draft Metropolitan Strategy is aimed at providing more affordable homes, job opportunities and closer transport links.
TPG took the opportunity to provide input into the draft Strategy recently.
Read more
---
Industrial Sites: Planning Approval Achieved On Unique New Headquarters For Sandvik
The Planning Group (TPG) recently secured planning approval for a 3,300m2 warehouse, distribution, service centre and administration building for the new Sandvik headquarters in North Orange.
Sandvik is a high-technology, engineering group and a leading global supplier of equipment and tools, service and technical solutions for the mining industry. They required a site that was large enough to accommodate the mining machinery and servicing equipment as well as needing large manoeuvring and storage areas.
The subject site was located adjacent next to a railway line and the application was therefore required to address the Infrastructure SEPP in relation to development immediately adjacent to a rail corridor. Other aspects of the proposal that were addressed included the potential noise impacts on the residential land release areas in North Orange and traffic impacts on the surrounding road network.
---
TPG Congratulates Nerida Moredoundt on prestigious heritage award
We congratulate Nerida on her work over the last six years as heritage architect responsible for all heritage approvals for Brookfield Place, the 2013 winner of the Western Australian Heritage Awards for the Outstanding conservation of a non-residential place.
---
TPG shortlisted for UDIA Government Leadership and Retailing Award
The long and successful relationship between Woolworths and The Planning Group NSW has again produced another stand out development, with Woolworths Berala being shortlisted for the 2013 UDIA Awards for Excellence.
---
Affiliations