WestConnex – Parramatta Road Revitalisation Opportunity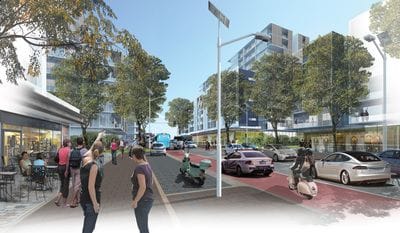 The State Government has earmarked changes to the Parramatta Road Corridor. Once revitalised as part of the wider WestConnex project, the area could be flanked by clusters of new apartments, commercial offices, and institutional, recreation and community buildings of 6 to 8 storeys in some sections, with higher rise in some other areas.
The WestConnex is a NSW State Government multibillion dollar project, which will be built in three stages. The first to start is the M4 widening, scheduled for completion in 2017. This will link western and south Western Sydney with the city, airport and Port Botany in a 33-kilometre continuous motorway. The entire project is expected to be completed by 2023.
In November we saw the lodgement of the initial planning application for the $11.5 billion WestConnex motorway, which is expected to go on exhibition shortly. This Stage 1 application involves:
Extension of the widening of the M4 Motorway east of Homebush Bay Drive to Concord Road and the western tunnel portal.
Two three-lane tunnels (of about five kilometres in length) for both east-bound and west-bound directions between Powells Creek, North Strathfield and Parramatta Road, Haberfield.
Modifications to the grade separated interchange at Concord Road.
Entry and exit ramps between the tunnel and the surface road network at Concord Road, Parramatta Road and City West Link.
The project represents a bold opportunity arising from the commitment of the State Government to the revitalisation of the Parramatta Road Corridor, which is increasingly seen as a physical barrier and eyesore. Its revitalisation has the potential to deliver 25,000 new homes and 25,000 new jobs over the next 25 years.
For more information on the revitalisation opportunities, visit the Westconnex website.