Highlight Projects of 2013
Warnervale Town Centre

TPG has worked with Woolworths and the Department of Planning and Infrastructure through the various planning approvals stages associated with the first phase of Warnervale Town Centre which involves a capital investment of over $115 million dollars in a new centre with associated access road infrastructure to a new subregional shopping centre on the NSW Central Coast. This process culminated with the Planning Assessment Commission granting approval to the project in September 2013.
Lakemba Residential Development Project including Affordable Housing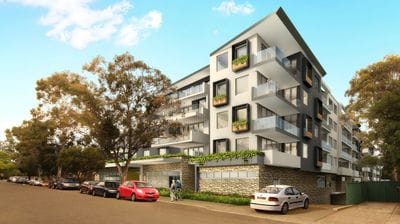 TPG worked with Sam the Paving Man and Canterbury City Council to achieve an approval from the JRPP in July 2013 for a medium density residential flat building containing 137 apartments over 6 levels with a component of affordable housing within 150m of Lakemba Railway Station. The $42M project was one of the first lodged and granted under the Canterbury LEP 2012 which commenced at the beginning of 2013.
Wyong Town Centre Master Plans - Lake Haven & Bateau Bay
TPG has been working with Wyong Shire Council over the last 6 months with the preparation of strategic master plans for Lake Haven and Bateau Bay Town Centres with a focus on place making and renewal opportunities within each centre. This process has also included the stakeholder engagement and community consultation. These master plans are currently on exhibition, and TPG completed on behalf of Council two Saturday community information sessions which were well attended and received positive feedback from the local members of the community. TPG will be finalising the master plans early in 2014 based on the formal submissions to be considered by Council shortly.
Kiaora Lands Redevelopment, Double Bay
Woolworths commenced work on the $100M Kiaora Lands Redevelopment in Double Bay, which is the largest construction project being undertaken in Sydney's eastern suburbs, in early 2013 and this remains on track for Stage 1 of the mixed use development fronting Kiaora Lane to be opened in mid-2014 with stage 2 for the new library to open in 2015.
North Parramatta Mixed Use Development
Construction nears completion on Holdmark Property Group's mixed use development at 459 Church Street, North Parramatta on which TPG assisted in obtaining approval to modify the original approval to support the inclusion of live/work apartments and façade refinements.
Crows Nest Redevelopment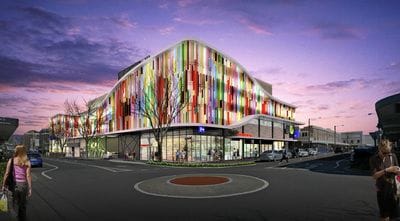 In October 2013, following 7 years of negotiations with Council as part of a private public partnership, including feedback from local community stakeholder and representatives such as the Crows Nest Main Street committee, Woolworths successfully obtained approval from the JRPP for the $25 million redevelopment of the existing Woolworths supermarket at Falcon Street, Crows Nest into a two level store combined with a new public car parking facility for just under 300 car spaces over 4 levels which will be operated by Council, along with improvements in local infrastructure and public domain areas to Alexander and Burlington Streets.